During I Am Shauna Rae Season 2, fans got to see the TLC star have a lot of new life experiences. Shauna went on a date with a handsome firefighter who also had pituitary dwarfism. She also worked on her driving skills and found love with a man named Dan.
Although the season may be over, fans are still incredibly interested to hear about Shauna and her personal life. Fans that follow the TLC star on Instagram can frequently catch her on outings with her family — especially her sister Rylee.
But recently, Shauna Rae decided it was time for a change. At this point, fans are pretty familiar with her hairstyle. But it seems like they will have to get used to Shauna's cute, shorter new hairdo.
Shauna Rae surprises fans with a new style change
TLC star Shauna Rae is known for her beautiful, long locks. However, she recently decided it was time for a change. She's reached many major milestones over the past year and decided it was time to switch up her look too. New life, new look!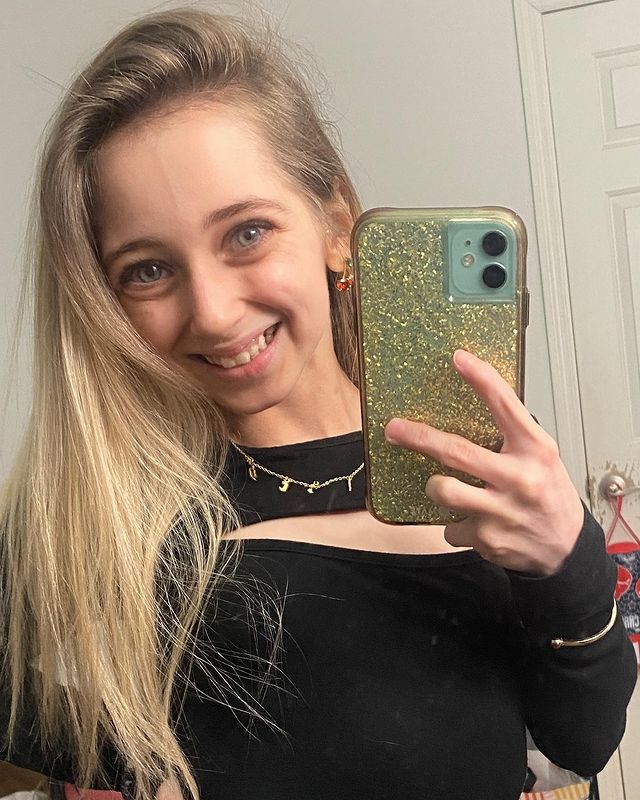 Shauna uploaded an Instagram video revealing the dramatic transformation and her new shoulder-length hairstyle.
"Chopped! Thank you @unique_beauty_by_alex ❤️ I love it!" the TLC star captioned her Instagram video. In the comments, many fans expressed their love for the new style and agreed that it made Shauna look older. Several even pointed out that it made her bear a striking resemblance to her younger half-sister, Rylee.
"Love it! So mature, glam! ❤️🙌🔥" one fan wrote.
"Cutee! And omg you look so much like [Rylee] with this hair style," another added.
What do you think about Shauna Rae's new style? Are you a fan or did you prefer her long locks? Be sure to leave your thoughts and opinions in the comments.
The TLC star's love interest stands up for her online.
Although Shauna Rae is an adult, her pituitary dwarfism makes her appear much younger than her actual age. It's perfectly normal for a grown woman in her early 20s to search for love. However, it seems some members of the public felt put off by her budding relationship with Dan. Since Shauna does appear to be much younger, some people expressed concern that Dan might have bad intentions.
However, Dan stuck up for the TLC star and defended her right to pursue happiness.
"I cannot believe some people who deny her the right to have a friendship or connection with someone else," he shared on Instagram. "She is a human being, she is a cancer survivor, she's got disability, she had dwarfism. Who are you to take away her right to have a friendship and connection with someone? How dare you? How dare you?"
Fans are interested to see how the relationship between Shauna and Dan will play out from here.